Spain's big banks well capitalised, risky pockets - IMF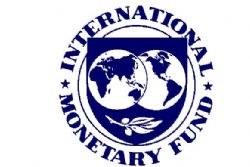 Spain's largest banks are sufficiently capitalised and profitable enough to withstand a decline in economic conditions, although a group of 10 state-supported banks are considered vulnerable, the International Monetary Fund said on Wednesday.
IMF stress tests of about 90% of banks in Spain showed that most would be able to handle further weakening in the economy, the Fund said in initial findings from an assessment of Spain's financial sector.
However, the IMF said a carefully designed strategy to "quickly and adequately" clean up the weak banks was essential to ensure that sound banks were not dragged down by a further loss of market confidence in the banking sector.
"The largest banks appear sufficiently capitalised and have strong profitability to withstand a further deterioration of economic conditions, but vulnerabilities remain in other banks that are reliant on state support, and the sector as a whole remains vulnerable to sustained disruptions in funding markets," the IMF said.
Spain has come under intense pressure from financial markets that it will be able to clean up its fiscal position, sparking growing expectations it may need an IMF-EU rescue package. Spanish bond yields have risen further following data on Friday that showed record borrowing by its banks from the ECB.
The IMF said while Spanish authorities were focused on fixing problem in the financial sector, some banks will have trouble meeting new increased capital requirements.
Market perception of rising sovereign and banking sector risk may put further strains on banks, especially those that face large wholesale funding needs, the IMF added.
"Although liquidity positions have improved and ECB long-term funding brings a reprieve, Spanish banks need to continue to build their capital buffers so that they can freely access private funding markets," the IMF added.