AENA to cut staff at Malaga airport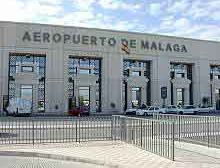 The CCOO union have warned that AENA could lay off up to 150 employees at Malaga airport.
The cuts are reported to be planned in security, cleaning, maintenance, information technology, and baggage handling.
The CCOO commented that "AENA recognizes that this will cause a reduction in the quality of services, with increased delays at security control, and cutbacks in maintenance and cleanliness."
AENA statistics for the first 11 months of 2011 revealled how Malaga airport welcomed a total of 12,215,697 passengers, representing a 6.6% increase on the same period the previous year - slightly above the collective average of all airports in the AENA network.
The number of flights also increased by 2% over the same period.
A recent study by www.Skyscanner.es also revealled how Malaga was the 9th most searched for destination by potential holidaymakers in the whole world for the first quarter of 2012.