President Valcarcel called upon to explain Corvera delays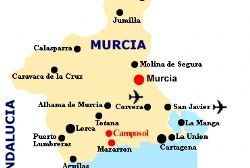 The PSOE Spokesman for the region of Murcia, Joaquin Lopez Pagan, has called for President Valcarcel to attend Parliament to explain the delay in the construction of the the AVE high speed rail link to Cartegena, together with recent revelations that it will not stop at Corvera International Airport .
Pagan commented on the recent changes, saying how "once again this highlights the lack of interest the PP have for the infrastructure needs of the Region of Murcia. The PP only does what they have to do to secure election votes".
The representative also questioned why the PP never sought to change the plans proposed by the previous administration which had approved the route to the airport, and as such asked the President to explain his role in the delay.