Airlines disagree with AENA over impact of hike in charges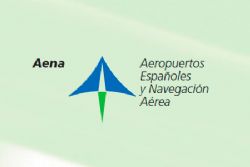 The Ministry of Development and the Aviation Sector are in disagreement over what the true cost to the consumer will be be following news that the AENA network of Spanish airport will be increasing their charges.
Officially, the increase will be a national average of 18.9%, which falls to 10.2% when the simultaeous reduction in air navigation fees is applied, however, different rates will be applied at different airports.
The most popular airports will suffer the largest increases: Madrid-Barajas 17.05%; Barcelona-El Prat ​​22.08%, Palma de Mallorca 4.21%, Valencia, Bilbao, Sevilla and Santiago, 2.40%.
AENA calculate that each percentage point increase would mean a final cost of 8 cents per passenger, meaning that the impact of the increase in charges would be €1.3 at Madrid; €1.70 at Barcelona; ​​€1.7 in Palma; 40 cents in Alicante and 20 cents at Valencia, Bilbao, Sevilla and Santiago.
However, an association of a number of airlines disagrees with AENA's estimations of how ticket prices will be effected as a result of the increase in fees. For example, the charges to the airline of a European Flight from Madrid-Barajas will increase from €9.71 to €18.84 per passenger - an increase of €9.13 as opposed to the €1.30 claimed by AENA.
The charges at Barcelona will increase from €8.8 to €17.84 euros, whilst at Alicante and Palma the increase will be €1.93 euros.
AENA claim that these figures are being distorted by the airline because they are not applying the reduction in navigation fees correctly.
Meanwhile, Ryanair has e mailed many passengers who have purchase their tickets to fly after the new charges are due to be applied, explaining that they will need to pay the extra charges .