Flybe scrap debit card charges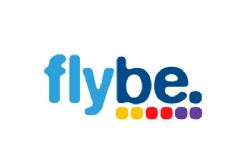 Flybe have revealled a new £9m marketing campaign to distance itself from 'negative perceptions' of low-cost rivals such as Ryanair.
Their 'Making Flying Better' campaign will promote a major overhaul of the airline's pricing policy in an attempt to offer transparent, honest, all-inclusive pricing with more generous baggage allowances.
Flybe is also scrapping debit card charges and will start charging credit card fees for whole bookings rather than for individual passengers.
When booking tickets online, passengers will note that the current 'economy' ticket will make way for a lowest fare 'essentials' ticket and a 'new economy' ticket, while the top tier 'economy plus' will be retained.
The airline is also planning summer trials of free in-flight TV programming and entertainment through onboard wi-fi on a number of aircraft.
Simon Lilley, Flybe UK's marketing director, told the Daily Echo that the "fundamental review" of the airline's product and brand positioning was the "biggest change we've made as an airline since we created the brand in 2002".
The airline, which is forecast to have make a loss in the year to March 31 of £8.5m, said it was working on plans to increase revenues per seat, delivering cost reductions and better matching capacity to demand.
Since its launch in 2002, the company has increased from 44 routes, 28 aircraft and 2.6 million passengers to operate 211 routes, with a fleet of 83 aircraft carrying 8.5 million passengers.
The airline currently offers flights to Alicante; Madrid; Malaga and Palma from a number of different airports in the UK.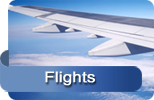 Tumbit Flights
Regardless of where you live or your reasons for visiting Spain, the whole process of searching for the cheapest and most convenient flights for you and your family can be time consuming. That's why here at Tumbit we have partnered with Cheapflights, who search through hundreds of available flights every day to find the best deals for you.