'Spanish Banks need more funds' : IMF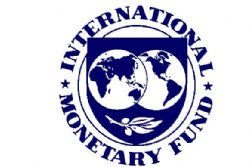 The IMF issued a report earlier this week, noting how the cost of rescuing Spanish banks with problems may be too much for the industry to support, and could require an injection of public funds.
The report went on to say that while the largest banks appeared sufficiently capitalized, it identified 10 lenders that have already received state support as being "vulnerable." It did not name the banks directly, but did say that 5 of them have been acquired by or merged with other banks, 3 are in the process of being auctioned off after being taken over by the Bank of Spain and 2 have submitted plans that have been approved by the central bank.
The 3 banks that have been taken over are Novagalicia, CatalunyaCaixa and Banco de Valencia.
Bankia, currently Spain's 4th largest lender with assets of €305 billion, and is thought to be one of the 2 banks mentioned who have had their plans approved by the Bank of Spain.
The government wants the banks themselves to finance the restructuring process through the Deposit Guarantee Fund, with the funding role of the Orderly Bank Restructuring Fund limited by the need to rein in the budget deficit.
However, the IMF said: "To avoid resolution costs becoming too high for the industry to bear, especially in a reasonable time period, greater reliance on public funding may be needed."