BBVA award €78 Million in staff bonuses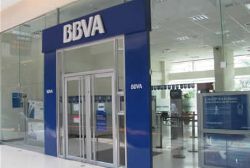 Cinco Dias has reported how BBVA has rewarded it's managers with the award of 15.2 million company shares for their contribution the company for the period between April 15th, 2010 to December 31st, 2011.
The financial value of the shares is currently €78 Million, of which 1963 employees will take an average of 7'744 shares, to the value of €39'735 each.
The Bank's senior executives have awarded themselves 6 million company shares for their contribution over the same period, with Francisco Gonzalez, chairman of the bank being awarded a total of 210,000 shares, and Chief executive, Αngel Cano, taking 180,000 shares.
Although the share allocation corresponds with the period up to the 31st of December of 2011, it is noted that the share value of the Bank fell by sum 18% during Q1 of 2012 - to the value of around around €33 million.