Gov't likely to increase IVA 2013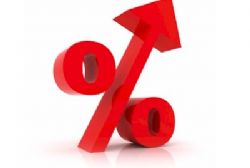 Yesterday afternoon the Government announced their intention to introduce tax increases throughout the course of 2013, expected to raise around €8 billion in revenues.
Luis de Guindos, Minister for the Economy, would not confirm if or how current rates of IVA would be affected, yet analysts argue that such a hike would be the only way that such revenues could be generated.
When the previous PSOE administration increased the upper level of IVA from 16 to 18% it generated €6.5bn for the treasury.
However, the government is keen to focus on taxing spend on consumption and not on costs of labour, as such social security contributions are likely to be reduced.
Taxes on beer, wine and other alcoholic beverages are likely to increase, along with the tax on tobacco products and "special taxes" on certain modes of transport.
De Guindos predicts that the public administration will reach a budgetary balance in 2016, after reducing public debt to 2.2% of GDP in 2014 and to 1.1% in 2015, in line with the targets set by the EU.