YPF accuse Repsol of delaying gas supplies to Argentina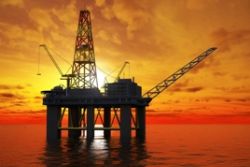 Repsol, who recently saw 51% of their 57.43% stake in Argentina's YPF seized in a bid to nationalize the company, has been accused by the South-American country of trying to deliberately sabotage their operation.
YPF's new managers have accused Repsol of delyaing - and in some cases totally ignoring - contracts to supply liquid natural gas supplies, confirming that a 3 million cubic meter order for gas has been placed with neighbouring Bolivia to ensure the continuity of supplies.
The new management team has also commented how they have reacted to recent fuel shortage by increasing the production of gas by 5% to reach 1.7 million barrels per day, and the production of oil by 0.7% to reach 1'500 barrels per day.
A statement issue by YPF read "While YPF was under the control of Repsol Argentina had to import over 9.3 Billion US Dollars in fuel becuase of the company's collapse in the production of oil and gas".