INE confirm Spain back in recession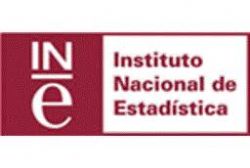 Spain's Gross Domestic Product (GDP) slipped by 0.3% during Q1 of 2012, continuing with the downward trend of the previous quarter, which also saw a 0.3% fall.
Figures released earlier today in a preliminary report by the National Statistics Institute (INE) confirmed that the Spanish economy is in recession, following two consecutive quarters with negative rates of GDP - the second time in which the economy has officially been in recssion in 3 years.
The official INE data confirmed the government's predictions, but were slightly better than last week's forecast by the Bank of Spain. The central bank expected to see a contraction of the economy of 0.4% and an annual contraction of 0.5%, with a 4.0% increase in unemployment.
The INE explained that the Q1 contraction as being the result of "a more negative contribution of domestic demand, partially offset by a positive contribution of external demand."
The final report giving official data for Q1 of 2012 will be published on May 17th.