Paramount Dubai project could be complete before Murcia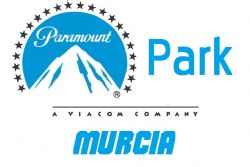 It is perhaps just as revealling about Premursa and the Spanish legal system as it is about the Arabs, following a recent announcement by Paramount Pictures in the USA.
A new themed hotel in Dubai has been given the go-ahead by Paramnount Pictures, which could open it's doors as early as 2015.
Paramount Hotels and Resorts, the official licensees of Paramount confirmed that "We have already narrowed down source markets and are looking at Dubai and Abu Dhabi as potential cities for the brand concept.
"We are currently under discussion with potential developers and should hope to make an announcement in a few months."
It is believed that the themed hotel will eventually be sited next to a them park, but as yet Paramount has not been approached for any licencing of this project.
Although a much smaller project, it seems increasingly likely that the Dubai theme hotel could be complete in barely 3 years time, whilst the Murcia theme park looks doubtful to be complete by 2015, 5 years after the project was first announced.