25 out of 29 car parking companies at Alicante airport 'illegal'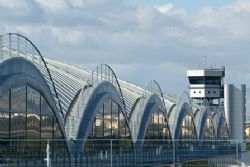 The Municipality of Elche is investigating claims that as many as 25 of the 29 car-parking companies offering 3'000 spaces around Alicante's El Altet airport are doing so illegally.
Whilst a number of these companies 'may' pay their taxes, most of them do not have the approrpiate operating licences to occupy and work from land which falls within the municipality. In other cases car rental companies have assumed control of a plot of land for one business purpose, and changed it so that it is used for a completely different purpose.
Further to this activity being unauthorised by, there has also been a case of the council sealing off entry to one car park after winning a judgment in the Superior Court of Justice. However, this ruling was subsequently ignored by the company.
Employees of the four legal companies operating from the airport warn that this activity is not only fraudulent, but can harm the reputation of the airport, and preys on foreign residents who are largely unaware of this practice. They note that in many cases the 'illegal' companies are offering their service around 30 to 40 percent cheaper, yet offer little legal protection to the owners of such vehicles.
Elche Town Hall note that licencing conditions for operating such a business legally require the premesis to be of a minimum 5'000 meters, with 25% of the area being allocated to a hedge perimeter (to include Palm trees). The licencee must also then report to the Civil Aviation Agency, The Ministry of public Works and the local Ayuntamiento regarding the on-going services provided between their parking area and the airport.