ECB Summit security tightens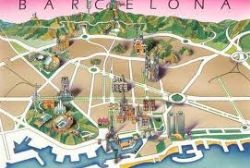 Today's meeting of the ECB in Catalonia is expected to see interest rates being maintained at 1%.
Whilst Economists will undoubtedly be scruntinising the outcome of the summit, which will last over the weekend, the national and regional governments will be focussing on security requirements.
An 8'000 strong security force made up from Mossos d'Esquadra, Guardia Civil and National Police officerers are to be based in Barcelona over the next few days to prevent protests disrupting meetings.
Whilst demonstrations are to be expected, Interior Minister, Jorge Fernández Díaz, commented that it was important to show an image 'of security and peaceful co-existence' to the world during the summit.
The number of Guardia Civil on duty at the airport has been doubled, with border controls with France being introduced until the summit has ended.