Catalonia proposes to extend national healthcare co-payment charges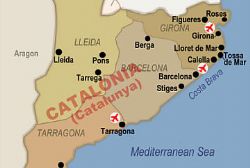 The Minister of Economy for Catalonia, Andreu Mas-Colell, has commented how the recently introduced 'co-payment' system introduced by the national government does not go far enough, and has proposed that the region extends the additional charges for access to state healthcare .
Mas-Colell suggests that a charge of €5 is applied to each patient for each day of hospitalisation they require, and that all residents with incomes of more than €100'000 per year are oblioged to pay 100% of all prescription costs.
The national government proposes that those earning €100'000 per year plus pay a 60% contribution towards prescription costs.
The region of Catalonia has to cut €1'533 million from its budget in order to meet the deficit target, which Mas-Colell considers very difficult to do if the central government does not authorize the additional copayments. The Minister also suggests that the salaries of those employed in the Healthcare sector are reduced.