Ryanair commence 6 new routes at Palma airport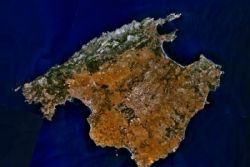 Ryanair have announced the launch of 6 new routes will operate from Palma de Mallorca's Son Sant Juan airport during May.
The first of these routes began on Tuesday the 1st of May, connecting Palma with Rome's Ciampino airport, to operate every Tuesday, Thursday and Saturday.
Yesterday, the 2nd of May, a route was established between Palma and Porto airport in Portugal every Wednesday, Friday and Sunday.
Today, the 3rd of May, a route began between the Balearic capital and the city of Malmo, Sweden, to operate every Thursday and Sunday and every Monday. A further Swedish route wil operate to Samaland airport on the 7th of May.
A daily flight will operate between Palma and Cologne from May the 15th, with twice weekly flights running to Groningen, Netherlands, every Wednesday and Sunday from the 16th of May.