Secretary of State for Trade compares Paramount and Eurovegas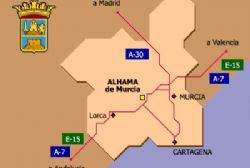 In an interview with the press yesterday, the Secretary of State for Trade, Jaime García-Legaz, was asked on his opinion on the parallels between the Paramount Pictures theme park at Alhama de Murcia, and the planned 'Eurovegas' complex.
Sheldon Adelson, the owner of Las Vegas Sands corporation, has spoken publically of his plans for the complex, which is expected to result in €15 billion in investment and entail 12 hotels, 6 Casinos and the creating of almost 250'000 much needed jobs.
A number of sites have been prosed for the complex, however the outskirts of Madrid are considered as being the most likely.
García-Legaz told La Verdad how there were differences between Paramount and Eurovegas in that Sheldon Adelson had considerable experience in replicating his success in Las Vegas in other countries throughout the world, and that the financial rewards for Spain were likely to much greater for Spain than the Paramount project.
By comparison, Paramount intends an investment of €1 billion and creation of 20'000 jobs.
Furthermore, the secretary noted that Adelson already had funds in place, whereas it is known that Jesus Samper, P|resident of Premursa - the promoter and devleoper of the Paramount Theme Park - still needs to secure further investment.