Politicians to inspect Castellon Airport facilities later today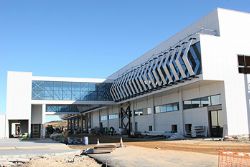 The PSPV Spokesperson for the province of Castellon, Francesc Colomer, is due to visit Castellon Airport later today.
The Socialist will be accompanied by other local politicians to examine the facilities at the airfield to find out the answers as to why Castellon Aiport remains inoperative more that one year after it's inauguration.
Colomerand the PSPV Socialist opposition party have long criticised the Partido Popular's handling of the situation, particularly with regards to the mismanagement of Aerocas and it's President, Carlos Fabra.