Situation of Spanish Airports 'Could not be worse' : Pastor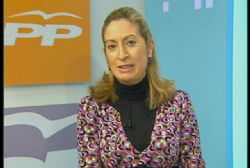 The Minister of Development, Ana Pastor, has commented how the situation with the state-woned AENA network of airports "could not be worse".
AENA currently have 30 of their 49 airports in a deficit which totals some €14 billion, and as such each airport has been asked to produce it's own feasability plan before the end of the year.
However, the Minister acknowledged that that a number of smaller airports were unprofitable, but performed an important social function, such as those on some of the Balearic or Canary Islands, and as such overall profitability of the facility would not be the only consideration.
In addition, an austerity plan will also be created for each airport to evaluate any expenditure on facilities and infrastructure.