For Spain Inc, recession spells selloffs and lower payouts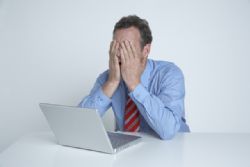 Want to know how bad things can get in corporate Europe? Ask a Spanish CEO.
Hamstrung by domestic economic woes, a number of leading Spanish companies are being forced into asset sales and dividend cuts as they confront shrinking profits and a general squeeze on credit.
Spain is the only euro zone country expected to stay in recession in 2013, according to European Commission forecasts on Friday, and the impact is clear in the corporate sector with the benchmark IBEX index hitting 9 year lows.
With no growth on the horizon, companies saddled with debt racked up in the days of cheap credit are rethinking strategy.
Debt-laden builders for instance, still suffering from the bursting four years ago of a construction and property bubble, posted some of the sharpest profit declines in the first quarter of 2012.
FCC reported a 59% drop in Q1 net on Friday and said its debt had risen to almost €7 billion, rather than falling towards its target of €6 billion.
It said it would sell its airport handling division to Swissport to cut debt and said it hoped to recover about €1.5 billion it is owed by local administrations, themselves deeply in debt and arrears.
Even heavyweight Telefonica, which has shielded its domestic exposure by expanding in fast-growing Latin America, saw net profit halve to €748 million, below the bottom end of forecasts.
Europe's second-biggest phone company has been cutting prices in Spain to try and stop clients flocking to cheaper competitors like Yoigo. Its Spanish revenue fell 11% in Q1 and its client base still fell 8.8%.
"It's a very disappointing number from (Telefonica's operations in) Spain. It's a deteriorating performance from Q4 and will concern investors that Spain is going to take a further step down," said David Wright, analyst at Deutsche Bank Securities.
Telefonica shares were 1.5% lower on Friday, having lost more than 15% this year and helping drag down Spain's benchmark IBEX index this week to its lowest level since 2003, though it has rebounded somewhat since then.
LOW-COST THE ONLY WINNERS
IAG, formed by the merger of British Airways and Iberia, blamed the Spanish economy and strikes against its restructuring plans for swelling first-quarter Q1. The earnings exception came from Spanish discount retailer DIA, the world's No. 3 discount grocer, where net profit beat forecasts, more than quadrupling to €14.2 million as austerity-hit consumers sought out bargain prices.
Debt-reduction has become a priority for Spanish companies and many are struggling to raise fresh funds from local banks which are battling bad debt themselves. Spain is due to announce a new bank clean-up plan on Friday.
Even Spanish power firm Iberdrola turned its back on a long-running growth strategy this week, pledging to sell assets, cut investments and improve efficiency to focus on cutting its €31.7 billion of debt.
Oil major Repsol is reviewing strategy after its Argentine unit YPF was expropriated.
It shot down speculation that it may sell its 30% stake in Gas Natural Fenosa, but analysts said it will have to consider cutting its dividend and find other assets to sell to fund costly projects in Brazil and West Africa.
Telefonica still offers one of the highest dividend yields in the European telecoms sector, but cut its payout last year and may need to reduce it further given its tough debt commitments and a difficult growth outlook. Asset sales may also loom.
On Friday, newspaper Expansion said private equity firms were interested in buying Telefonica's call centre unit Atento, whose planned stock market listing was pulled last year after failing to arouse enough interest even after a cut offer price.
Telefonica, with net debt of €57 billion, declined to comment on a sale that could be valued at €1 billion.