Premursa in negotiations to buy more land for Paramount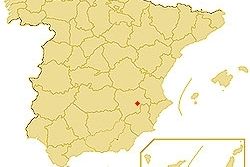 The Mayor of Alhama de Murcia, Alfonso Fernando Ceron, has confirmed that the laying of the first stone at the Paramount Pictures theme park will take place on the 31st of May.
However, following on from the news earlier this year that the promotor and developer of the park, Premursa, were unable to complete the purchase of all of the 158 hectares originally planned, the Mayor confirmed that the company is still negotiating the purchase of additional plots of land.
It is understood that the plots being negotiated are different to those not purchases from the original plan, and as such the plan general of Fuente Alamo will need to be modified to allow for any future development.
The local planning councilor also confirmed that a further roundabout will and access road will need to be built to allow access to the park due to this change in design.
Premursa were only able to purchase two-thirds of the intended 1.5 million sq mts of land required as the owner of of one the plots - totalling 500'000 sq mts - was involved in a bankruptcy proceeding.