Aerocas : "Castellon Airport will be fully operational by summer 2013"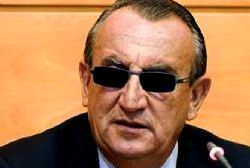 The former PP President for the Province of Castellon, Carlos Fabra, commented today how if he was the President of the region of Valencia " I would have already resigned."
Carlos Fabra, who is also the President of Aerocas - the developer and promotor of Castellon airport - acknowledged that the unoperational airport has become the subject of of much electioneering and political back-biting.
Fabra went on to explain how a recent meeting with the Minister of Development, Ana Pastor, found that the airport had "done it's homework" and "authorised the opening".
He ended by maintaining how he was "absolutely confident that the airport will be fully operational for the summer of 2013".