Spain's Repsol cancels LNG cargoes to Argentina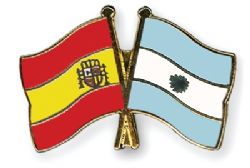 Spain's Repsol has cancelled its contract to supply Argentina with liquefied natural gas (LNG), just weeks after the country seized control of the energy company's majority stake in YPF, a document obtained by Reuters on Friday showed.
Argentina relies on LNG imports to meet between 20 - 30% of domestic natural gas consumption. Repsol was to supply 10 cargoes to Argentina this year out of 80 from all suppliers to help meet peak demand from June to September.
Argentina's Planning Ministry said Repsol's cargoes had already been replaced by other providers "because we knew they would fail to comply, in the same way they did during all the years they controlled YPF."
Repsol said in a letter to Argentine state energy company Enarsa, dated May 17, that Enarsa had breached the LNG contract by seeking to renegotiate the price of shipments and modify the timetable for deliveries.
Earlier this month, an energy sector source said the Spanish company might halt its LNG sales.
Repsol said Enarsa's conduct and the Argentine government's "unlawful and discriminatory" takeover of YPF showed the country had "no intention of complying with, or continuing to be bound by, the agreement", according to the letter.
No one was available at Enarsa to comment.
Argentina has had difficulties securing LNG supplies due to tough price negotiations.