Corvera Airport "on hold"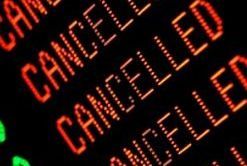 An anonymous source at the Ministry of Public works has confirmed that developments at Corvera International Airport are currently "on hold".
The opening of the airport, privately owned by Aeromur and to be managed and operated by state-owned AENA, is believed to have been blocked for "military reasons".
The unnamed source went on to say how, aside from economic reasons, the operation of the airport has been suspended at the eleventh hour due to the importance that the Murcia area, has in offering security for Spain, Western Europe and NATO in the event of a nuclear threat.
Although this has still to be officially confirmed by government sources, if done so it will bring questions as to why this issue has only been addressed at this late stage in the proceedings and after millions of euros in private and public investment.
It is perhaps inevitable that parallels are going to be drawn with Castellon airport.