Tax amnesty leaves loophole favouring money-launderers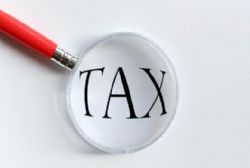 The Ministry of Finance website has published the draft declaration form to qualify for the tax amnesty, approved by the Government last March, to allow any previously undeclared income to be taken into account by paying a surcharge / penalty of just 10%.
There was however, uncertainty surrounding the issue of previously undeclared sums held as cash. The Treasury now advises that taxpayers must deposit these notes into a bank account before filing the special amnesty tax return.
Interestingly, the draft ministerial order does not include any measures for the declaration of the origin of the funds, which leaves this measure open to exploitation by money launderers.
The Government expects to generate 2.5 Million Euros in revenue by application of this measure, together with changes in personal incomes tax, corporation tax and non-residents taxes, with a dealine of the 30th of November being issued for all back-taxes to be paid without penalty before the amnesty ends and criminal prosecutions may be undertaken.