Spain Will Remain in Recession Next Year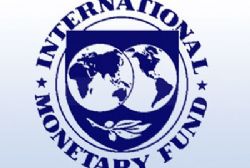 Spain's economy, the euro area's 4th largest, won't recover next year as government and private-sector funding conditions remain tight, the Organization for Economic Cooperation and Development said.
GDP will contract 0.8% in 2013 after shrinking 1.6% this year, the Paris-based OECD said in a report today. That compares with the IMF's forecast for 0.1% growth after contracting 1.8% this year.
Spain's borrowing costs have jumped more than 100 basis points since Prime Minister Mariano Rajoy said on March 2 that the country will miss its 2012 budget-deficit target, approaching the 7% level that heralded bailouts in Greece, Ireland and Portugal.
"A further increase in the risk premium on yields of Spanish government bonds would raise private-sector funding costs and deepen the recession," the OECD said.
Private consumption will fall 1.8% next year and government consumption 4.5% as a result of austerity measures and deleveraging in the private sector, the OECD said. Unemployment will rise to 25.3%, it said.
The OECD predicts the government will miss its 2012 deficit goal of 5.3% of GDP by 0.1 percentage point and its 3% target for 2013 by 0.3 percentage point. The nation's debt load will rise to 81.1% of GDP this year and 84.1% in 2013 after 68.5% in 2011, it said.