Telefonica Announce Plans For German IPO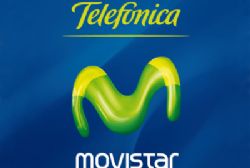 A deepening Eurozone crisis, Telefonica'a rising debt mountain and the threat of further credit downgrades have forced Telefonica to announce plans of listing it's German business on the stock market.
According to Rueters, Telefonica need to raise 7-8 billion euros a year through 2015 to cope with debt maturities and is also struggling with sinking revenue and profits in its home market of Spain.
Standard & Poor's downgraded the company's debt to 'BBB' on May 24, citing intense pressure in Spain, and Moody's placed Telefonica on review for downgrade.
Carlos Winzer, credit analyst at Moody's, said the agency would continue its review process on Telefonica and welcomed the debt-cutting measures.
Telefonica have a mountain to climb, but essentially confidence is waning as better prices are available elsewhere combined with excellent customer service from it's competitors, something Telefonica have struggled to get a grasp of and signaled as they were again awarded Worst Company in Spain earlier this year via their complicated business structure brand Movistar.