Spain grants first round of online gaming licences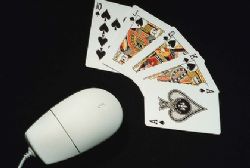 Following delays surrounding the eleventh-hour demand for companies to pay 4 years of retrospective taxes, the Spanish government has finally granted its first phase of licences for online gaming operators.
However, despite around 60 such companies having applied for a licence those granted in the first phase include likes of bwin.party, Sportingbet and 888 who between them paid a total of €50 million in back taxes at the end of last month.
Just last week, Sportingbet paid €17.2m in back taxes for the period between January 2009 and May 2012, with 888 also completing a self-assessment tax return and paying €8.7 million.
The world's No.1 online gaming company Bwin.party which paid a total of €33.6 million in back taxes for its Spanish operation between January 2009 and May 2011.
During 2011 Spain accounted for 4% of bwin.party's market and now the company worth £985.12 million is waiting to enter the newly regulated the lucrative market next week.
Last week Sportingbet shares rose 0.84% to 30p, bwin.party shares are up 0.58% to 120.70p, with 888 shares trading down 2.08% at 67.57.