Almost 5m Brits are expats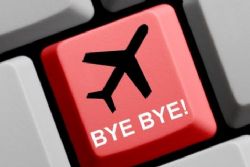 The most popular country for British expatriates to relocate abroad to is Australia, the most recent annual NatWest International Personal Banking Quality of Life Index revealed.
Currently, there are 4.6 million expats from Britain working or living in foreign shores and 1.4 million of these live down under.
Other popular nations for Brits to reside in are Spain, the US, Canada and France.
Presently, 74,264 expatriates are employed in British international schools, with this number forecast to rise by a further 54% by 2013 to hit almost 115,000.
Most of this growth will be due to developments in the United Arab Emirates, China, Spain and Qatar, while it is predicted there will be at least 1,600 British international educational facilities in Asia by 2013.
Many parents believe sending their offspring to schools that teach in English will help to secure the youngster's future.
Furthermore, Brits have a well-known reputation for business, with 38,000 expats living in Chinese commerce centres such as Beijing and Shanghai.
The most popular sectors for overseas Britons to be employed in are technology, management consultancy, manufacturing and financial services.
Singapore is also a popular draw for inhabitants of the UK, with 45,000 British people in its population of 4.7 million.
An estimated 100,000 Brits live in the Emirates, representing the country's largest western community.
These individuals are typically white-collar professionals earning a high salary.
A total of 112 different countries have at least 1,000 British expats living in them, with 41 nations having at least 10,000 of these individuals.
Head of NatWest International Personal Banking Dave Isley said: "The common glue is the English language, which has proved to be a vital tool and has played a leading role in the globalised world."
The report was conducted by NatWest in conjunction with the Centre of Future Studies.
Click here to read More News Stories by Expatriate Healthcare?