Ministers agree small businesses to be exempt from operating licences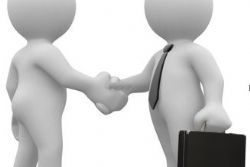 Commercial and retain premesis of 300 square meters and less will now be able to open for business without being obliged to apply for an opening licence.
The measure was approved by a draft bill in parliament last week, which will result in less red tape and allow small businesses to become operational with fewer delays.
It has previously taken anywhere between 6 to 18 months for permissions to be granted, during which time they still had to pay rent and other bills on the premises.
Obviously, this financial burded often meant that such businesses failed before they even officially began trading.
This new law currently relates to all premesis which are classed as small retailers which offer clothes, food and furniture, in addition to providing personal services such as hairdressers' salons.
The Deputy Prime Minister, Soraya Sáenz de Santamaría, also confirmed that these measures will eventually be extended to other types of business.