Regional guarantee for Corvera Airport due for renegotiation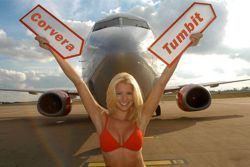 The regional government of Murcia is due to renegotiate their €200 million guarantee for the construction of Corvera airport.
This guarantee was granted to Aeromur, led by the majority shareholder and developer of the project, Sacyr, to enable them to complete the construction work. The current agreement states that repayments of the loan are not due to commence until after the aiport has been operational for 12 months.
However, the guarantee carried the stipulation that it would only be valid for 2 years, and as such is due for renegoctiation. If the airport launched this May, as was originally intended, it would not have been necessary for this to happen. Yesterday Minister Jose Ballesta commented how Aeromur had been paying the interest on the loan up until now, but that as the airport is taking longer than planned to open, they should be prepared to make further loan repayments.
So what will happen if the region is unwilling, or unable to guarantee extension of the loan ?
Recent reports in the press that Corvera airport is "on Hold" have done little to improve confidence in the project, making it a distinct possibility that the banks will be nervous about extending the loan duration the project - regardless of who the guarantors are.
Equally so, if the airport does become operational as planned, but fails to provide a return on the investment, the Regional government of Murcia would still be liable for the €200 million loan repayment.
A further concern likely to affect the process is the matter of the credit rating of the region of Murcia being downgraded by both Moody's and Fitch's credit rating agencies over the last few weeks.