G7 to hold emergency eurozone talks, Spain top concern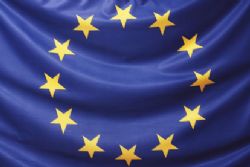 Finance chiefs of the Group of Seven leading industrialized powers will hold emergency talks on the euro zone debt crisis on Tuesday in a sign of heightened global alarm about strains in the 17-nation European currency area.
With Greece, Ireland and Portugal all under international bailout programs, financial markets are anxious about the risks from a seething Spanish banking crisis and a June 17 Greek general election that may lead to Athens leaving the euro zone.
Canadian Finance Minister Jim Flaherty said ministers and central bankers of the USA, Canada, Japan, Britain, Germany, France and Italy would hold a special conference call, raising pressure on the Europeans to act.
"The real concern right now is Europe of course - the weakness in some of the banks in Europe, the fact they're undercapitalized, the fact the other European countries in the euro zone have not taken sufficient action yet to address those issues of undercapitalization of banks and building an adequate firewall," Flaherty told reporters.
The disclosure of the normally confidential teleconference came as EU paymaster Germany said it was up to Spain, the latest euro zone country in the markets' firing line, to decide if it needed financial assistance, after media reports that Berlin was pressing Madrid to request aid.
German Chancellor Angela Merkel and leaders of her centre-right coalition said in a joint statement: "All the instruments are available to guarantee the safety of banks in the euro zone."
They effectively ruled out Spanish calls to allow euro zone rescue funds to lend money directly to recapitalize Spanish banks, which are weighed down with bad property debts, without the government having to take a bailout program.
Berlin is pressing reluctant euro zone partners, including close ally France, to agree to give up more fiscal sovereignty as part of a closer European fiscal union.
A G7 source, speaking on condition of anonymity because of the sensitivity of the issue, said there were concerns about the risk of a bank run in Spain, which is struggling to recapitalize nationalized lender Bankia and smaller banks stricken by the collapse of a property bubble.
"There's a heightened sense of alarm over developments in Europe, particularly in Spain," the source told Reuters. "There is concern on whether there will be a bank run in Spain that could have repercussions beyond the euro zone."
SPAIN TO TEST MARKET
Spain's borrowing costs have soared to around 6.6% for 10-year bonds with the risk premium over safe haven German Bunds reaching a euro era record. Madrid plans to issue €1-2 billion euros in 10-year debt on Thursday in a key market test.
The G7 source said the United States, the current G7 chair, was unwilling to allow IMF money to be used to support the euro zone, so there was little prospect of the global community acting as one to contain the crisis.
A senior Brazilian government official said the euro zone crisis would also be a central focus of this month's G20 summit in Los Cabos, Mexico.
"We insist in our position that European countries with enough space to stimulate the economy, even via fiscal stimulus (not many that can do that), should do it now," said the official, referring mostly to Germany.
The euro climbed and safe haven U.S. and German bonds eased off last week's record low yields as speculation mounted that authorities will act to keep the euro zone intact and overcome the debt crisis.
EU leaders hold their next regular summit on June 28-29 and their chairman, Herman Van Rompuy, said on Monday he would put forward a roadmap to design a plan for closer economic union in the euro area by the end of this year.
He said he would present "the main building blocks for this deepened economic and monetary union" at the summit, including banking integration involving proposals on "supervision, on deposit insurance and on resolution".
Germany, keen to limit liabilities for its taxpayers as the biggest contributor to euro zone rescue funds, has so far rejected proposals for a banking union with a joint deposit guarantee and a common resolution fund for failing banks.
Officials say such measures can come only at the end of a drive to closer fiscal union.
CHINA EYES GREEK EXIT
China, another major G20 power, has instructed key agencies including the central bank to come up with plans to deal with potential economic risks of a Greek withdrawal from the euro zone, three sources with knowledge of the matter told Reuters.
"It's very urgent," one source said. "The government has asked every department to analyze measures to cope with a Greek exit from the euro zone and make their own suggestions as soon as possible."
The plans may include measures to keep the yuan currency stable, increase checks on cross-border capital flows and stepping up policies to stabilize the domestic economy, the sources said.
Euro zone officials have sought to persuade Beijing, which has vast foreign currency reserves mostly in U.S. Treasury bonds, to back the euro zone, its main trading partner, by buying troubled countries' bonds or investing in a proposed trust fund. But Chinese officials have been reticent, concerned at the risks and mindful of Chinese public criticism.
In one ray of light for the euro zone, Portugal's international lenders said on Monday its year-old bailout program was on track, offering strong support for Lisbon as it seeks to avoid following Greece into a second rescue package.
Finance Minister Vitor Gaspar said he would stick to the program after getting a thumbs-up in the latest inspection review by the EU and IMF, and that the lenders would recommend payment of the next €4.1 billion tranche from the rescue fund.
Three leading Portuguese banks said they would draw on funds provided under the country's €78 billion bailout to meet tough new capital requirements as they struggle with the country's debt crisis.