Corvera Airport guarantee decision with central gov't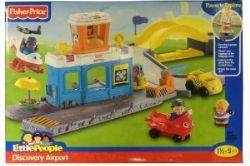 The spokesman for the regional government of Murcia, José Ballesta, has confirmed how the decision for the renewal of the €200 million guarantee to complete construction of Corvera International Airport is now in the hands of the ministries of Public Works and Economy and Finance.
When asked to comment on the likely outcome of the decision, Ballesta said how it is an issue which depends on the ministries of Public Works and Finance, which are "the departments that will handle the process".
However, Ballesta went on to say how that the work is "completely finished, as is the testing phase and licencing requirements, not just for air navigation, but customs, police control and resource management, among other things." This, he claimed, made it possible to ensure that the airport becomes operational quickly once the final permits have been awarded.