Hacienda consider draft law to protect Autonomo workers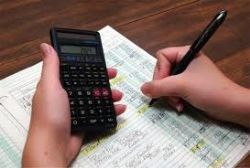 Draft changes to the law will benefit Autonomo workers by protecting their personal assets if their business should collapse.
The President of the national federation of self-employed workers spoke of how the legislation will include a limit on assets that can be taken by courts and creditors when a small company winds up or when an autonomo worker ceases trading.
The draft bill is currently under consideration with the Hacienda, with a further proposal meaning that Autonomos will no longer have to make IVA payments on Facturas that they have not been paid for.
To begin with this will only apply for creditors in the public-sector, but is expected to be eventually rolled out to cover all entities.
The measure is intended to stimulate the economy by encouraging the creation of small businesses.