Moody's: developments in Spain may prompt further downgrades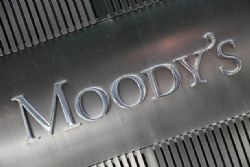 Recent developments in Spain and Greece could lead to rating reviews and actions on many of the euro area countries, says Moody's Investors Service in the report "Rating Euro Area Governments Through Extraordinary Times - Implications of Spain's bank recapitalisation needs and the rising risk of a Greek Exit".
As Spain moves closer to the need for direct external support from its European partners, the increased risk to the country's creditors may prompt further rating actions. The official estimates of recapitalising Spain's banking system have risen significantly and the country's indirect reliance on European Central Bank (ECB) funding via its banks has been growing. Moody's is assessing the implications of these increased pressures and will take any rating actions necessary to reflect the risk to Spanish government creditors. Moody's rating onSpain is currently A3 with a negative outlook.
However, Spain's banking problem is largely specific to the country and is not likely to be a major source of contagion to other euro area countries, except for Italy, which likewise has a growing funding reliance on the ECB through its banks.