Judgement passed in favour of Finca Parcs Action Group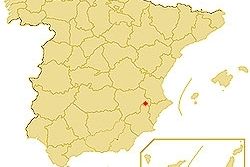 The First Instance Court of Hellin on Friday returned their verdict in favour of the group of 47 homeowners in their case again the CAM Bank and developer, Cleyton GES SL .
The court rule that 1.5 Million Euros should be returned to the 47 members of the Finca Parcs Action Group for properties that were never built at the abandoned Las Higuericas, Finca Parcs development close to Agramón, Albacete.
>> Click HERE to find out more about Bank Guarantees in Spain<<
The Judge declared the 55 sales contracts terminated due to "serious breaches" by the developer, in particular, "the long and indefinite delay in delivery of the properties, the failure to obtain the First Occupation Licences and the lack of Bank Guarantees for deposits paid by the buyers". The Judge also stated that CAM Bank "failed in its legal obligations to control the use of off-plan deposits paid in advance for this development".