ECB : Spain should step up "bad bank" plans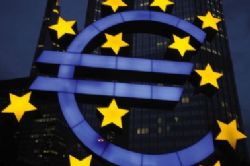 The ECB has asked Spain to review and strengthen its plans to create "bad banks" where the lenders would park their toxic real estate assets to later sell them off, an ECB document showed on Monday.
The opinion is a blow for Spain two days after it agreed with its euro zone partners to receive up to €100 billion in European loans and cede sovereignty to the European Commission and the ECB over its financial system.
Monday was the last day for lenders to present plans to the Bank of Spain on how they will comply with the reform which foresaw the creation of such holding companies and demanded the banks to set aside about €30 billion in capital to cover sound loans in their real estate portfolios.
Spain will now likely be forced to review the reform.
"It remains unclear... whether the envisaged framework is sufficient to achieve an effective separation of the risks of banks," the ECB said in an opinion released on Monday.
The Frankfurt-based institution has also questioned the low volume of real estate assets that would be parked in the companies and said the Spanish government should make clear how the new structures will be funded and whether they will be backed by states guarantees.
"In this regard, the ECB would recommend further steps towards a complete deconsolidation and separation of risks between entities," the ECB said.
Any review will have to be carried out in parallel with a two-stage comprehensive audit of Spain's banking sector, one of the condition of the rescue plan agreed on Saturday.
The first results of the audit, which goes well beyond the soured property assets and covers mortgages, loans to businesses and consumer credits, are expected by June 21.
The government is likely to use its findings to present a third banking reform this year and request the banks to set aside more capital to cover all the loans portfolios, government and financial sources told Reuters.
Only the banks not able to raise the money by themselves would receive European aid.