MoD Colonel to coordinate airspace between Corvera and San Javier airports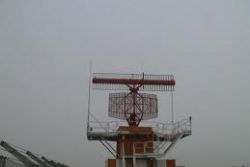 Colonel Gracia, yesterday told National Radio that "everything is coordinable" and that he is focusing on trying to "find a solution that satisfies everyone From the point of flexibility and ease of use ".
Gracia went on to insist that "everything is possible" on the understanding that "what can be done will be done", and that there will always be certain aspects of projects which are unachievable.
Upon being asked about the appointment of Colonel Gracia, Government representative Joaquin Bascuņana explained that his primary role is to "coordinate airspace".
The Ministry of Defence is just one of the parties involved in the coordination required between the two airports, both from the standpoint of air navigation and sharing of space.
AENA is also seeking compensation for recent investment that they have made for the construction and refurbishment of a second runway and control tower.
The Ministry of Development Ministry holds that a defence capability must be maintained at San Javier, which must remain for the exclusive use of the General Air Academy. Aside from its strategic importance, the military have also invested heavily at the airport in order to meet specific NATO requirements and are obviously reluctant to cede airspace around San Javier in favour of Corvera if this is to restrict operations.