Moody's Slash Spain Credit Rating Just Above Junk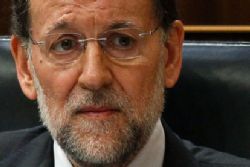 As Spain struggles to contain it's financial woes, the credit ratings agency Moody's dealt a deadly blow by slashing its credit rating from A3 to Baa3, just one notch above junk.
The resulting effect has pushed Spain's borrowing costs to a 10-year high of 7% which many experts believe is unsustainable in the long-term.
All of this comes less than a week since Spanish President Mariano Rajoy officially acknowledged the peninsula would require a handout from the Eurozone, however stopped short of revealing exactly how much as he awaits the report from independent auditors into the scale of bad debt held by banks, due on the 21st June 2012.
Moody's have said they may cut even deeper within the next 3 months, potentially reducing Spain to junk status.
Many believe this delay and very little positive information from central government has worsened the situation as market traders across the globe lose confidence in Spain and its ability to cover its debts. Additionally, since Spain has not officially asked for the bailout, many are wondering which of the Eurozone's crisis funding mechanisms, EFSF or ESM, will fund a bailout when requested.
Investors favor the EFSF over an ESM bailout/loan because under the terms of an ESM funded bailout, it must be repaid before any other creditors. However, the ESM still needs to be ratified and is unlikely to be ready until July 2012.
Spain was not the only losers in Moody's latest slashes. Cyprus was downgraded from Ba1 to Ba3. Cyprus already has junk credit status, but was downgraded further as they are heavily exposed to the Greek banking system crisis which continues to deteriorate. It is unknown if Cyprus may yet seek a bailout from the Eurozone.
Further reading:
• Wikipedia - What are Bond Credit Ratings
• Wikipedia - What is the EFSF
• Wikipedia - What is the ESM