BoS fine 11 Banks and 94 Managers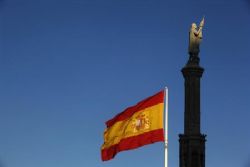 The Bank of Spain has issued a report detailing how a total of 94 senior Bank Executives were fined last year for what they deemed to be either serious or very serious infractions of Banking standards and codes of practice.
A further 11 Banking institutions themselves faced sanctions, representing a growth of more than 42% on the previous year.
The report by the Bank of Spain investigated the 336 providers of financial services under their supervision, down from the 339 investigated in the 2010 study.
>> Click HERE to find out How and Where to complain about your Bank in Spain <<