Red Cross report that Spanish grandparents are financial lifeline for families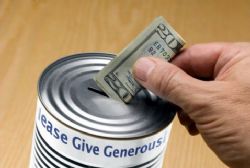 A report by the Red Cross in Catalonia has revealed that grandparents in the region have become an important resource for family members who have been left without a job and have no other sources of income.
The report, entitled "The impact of the crisis on the elderly", states that 30% of people aged over 65 have been helping at least one family member make ends meet over the past 2 years. Josep Marquès, the Red Cross chapter's president, called on the government not to make any severe cutbacks that would affect the elderly.
Red Cross officials took a survey of 510 elderly people who use the humanitarian organization's services. Of the 603,932 unemployed people in Catalonia, around 204,000 have seen their jobless benefits run out. A nationwide unemployment rate of around 25% means the same phenomenon is being played out across the different regions of Spain.