IMF says Spain should not rush deficit cuts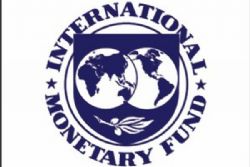 Spain should not rush to cut its public deficit at a time of extreme economic weakness, the IMF said on Friday, while urging Europe to take action to prevent a banking crisis from deepening.
Madrid has become a test case for the euro bloc on striking the most effective balance between reining in public finances and seeking to revive growth in its recession-hit economy.
Spain was likely to miss its target of reducing its public deficit to 5.3% of GDP product this year from 8.9% in 2011, the IMF said in its report after an annual review.
"Given the weak growth outlook, slippage should not be made up in a compressed time frame," the IMF said in the report. "The medium-term targets are broadly appropriate, but a smoother path would be appropriate during a period of extreme weakness."
Spain's banks and people are still wrestling with the bad debts left by the bursting of a property bubble four years ago.
It is the latest country to be caught up in a crisis that could reach new heights this weekend if Greeks vote at a parliamentary election to reject the terms of their IMF/EU bailout.
The IMF said Spain should take full advantage of the deal it struck with the European Union on Saturday, for a loan of up to €100 billion to prop up its banks, to conclude financial sector restructuring.
REFORMS
It said Madrid should decide quickly which banks will need external help and which are not viable as well as spelling out what kind of financial support the government will provide.
The IMF published an audit of Spanish banks hours before the weekend rescue deal was announced.
The results of an independent audit next week will divide the banks into three groups in determining how much each must take from the new euro zone rescue fund, local political and banking sources say.
Meanwhile, the IMF urged euro bloc leaders to act fast to present a roadmap toward banking and fiscal union, to ensure adequate bank funding and to contain the crisis, which has already spread from Greece to Ireland, Portugal and Spain and which now threatens Italy, one of the world's biggest sovereign debtors.
"There is an immediate need at the euro area level to ensure adequate bank funding and mitigate contagion. But a last resolution to the euro area crisis will require a convincing and concerted move toward a complete and robust economic and monetary union," the report said.
It also prompted Madrid to press forward with reforms, including hiking indirect tax revenues such as VAT, pursuing privatisations more aggressively and cutting public salaries.
In a separate report on Ireland, the IMF also urged Europe to help the country refinance its crippling bank bailout and consider taking equity in state-owned banks to help Dublin return to bond markets and avoid a second bailout next year.