Valencia worst offenders for non-payment of benefits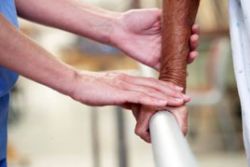 Despite being yet another well-intentioned but poorly executed law, the Ley de Dependencia has come under fire from a number of charities.
The 5 year old law has been slammed for failing to provide state benefits to tens of thousands of entitled claimants - an estimated 20'000 of which have died recieving nothing since submitting their claim.
Patients pressure groups have found that the region of Valencia is thw worst offender for non-payment of the benefit, with just 4% of all applicants recieving anything from the state.
A total of 25,291 people whose applications have been approved are still waiting for their money, years after making their initial request to claim the benefit that the state says they are entitled to.