Guardia upgrade database for improved efficiency and cost savings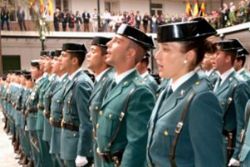 The Guardia Civil has appointed software giant, Accenture, to manage the integration of 12 additional sources of information into their current operations management system and police investigations system.
These further sources include investigative and administrative databases which will support police officers in both operations and criminal investigations.
According to Accenture, the integration of new information sources into existing policing systems will enable Guardia Civil "to better manage, link and analyze case information and intelligence in real time, for greater reliability and consistency across law enforcement, investigations, border management, emergency response and day-to-day case administration". The additional information sources will support important police investigations relating to organized crime, missing persons and drug trafficking in Spain. Accenture will train members of the Guardia Civil to access the new information sources to support their policing and investigative activities.