Catalonia increase prescription charges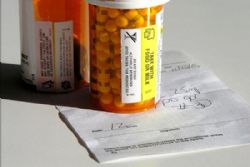 The region of Catalonia has begun to charge €1 per prescription in answer to Central Government's bid to squeeze more out of the the country's healthcare budget.
The move was made follwing last month's announcement that prescription charges will soon be charged in accordance with the annual earnings of the consumer.
All Pensioners will now be required to pay 10% of the cost of their prescription, however, with many of the elderly requiring multiple courses of medication daily, it is expected to leave many struggling to make ends meet.
Catalonia has pre-empted this weekend's move by charging each patient €1 for their prescriptions, even where they were previously entitled to receive them for free.
Even though the Catalan authorities claim their new charge falls within the law, doctors, nurses and pharmacists say it is immoral and will hurt the most vulnerable members of society - the sick and elderly - the most.