Murcia President blames Corvera delays on previous Central Gov't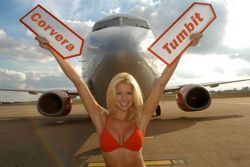 Murcia's President Valcárcel has blamed the delay in the opening of Corvera Airport on both the previous central government, and the fact that he was not involved in the project from the onset.
Valcarcel also reminded critics that just one year ago, the then delegate of the Government in the Region, Rafael González Tovar, denied that either the Spanish Airports Authority (AENA) or the Central Government had any involvement in the project.
This, he claimed, has led to "records not being resolved."
The President acknowledged that AENA's involvement at the airport was a positive step that had been taken, but that unnecessary delays had been made before this decision had been taken.
When asked about an estimated date of completeion Valcarcel would just say that everybody involved in the project was working "day in and day out."
This comes in spite of claims made by the regional Minister for Public Works, Antonio Sevilla, last week that Corvera Airport will be fully operational by October. .
The regional Premier agreed that lessons had been learned during the construction of the airport, but added that hindsight has little value.