Paramount Murcia Theme Park : Construction to Commence October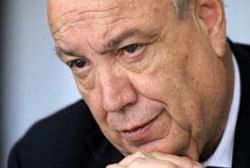 The Annual General Meeting of the company behind the promotion and development of the Paramount Pictures theme park was held yesterday afternoon.
Jesus Samper, President of Premursa, told the press how the company's accounts had been unanimously approved by all shareholders.
The meeting was attended by Minister of Culture and Tourism, Pedro Alberto Cruz, the director general Enrique Ujald๓n, and the representative of the Institute of Development, Isabel del Rey. The region of Murcia holds 3.4% of the shares in the venture, dominated by Santa Monica Financial Services, a subsidiary of Grupo Santa Monica Sports, SL.
Last year Premursa returned losses of €1.4 Billion, which was offset by a capital increase of €6 million.
Samper explained that meetings with investors are on-to course to gind the required €446 million euros to complete the theme park and LifeStyle Center, of which €135.8 million will be provided by investors, and a further €126.9 million will be generated by the project leader and other bank financing schemes.
Premursa needs a total of €30 million to start the project and is currently awaiting a response from the Ministry of Economy and Finance for their decision on the guaranteeof a €15 million loan with a number of Banks.
Jesus Samper confirmed that construction will start in autumn, following completion of the Urban and Envirnomental plan for the Municipality of Alhama, and a separate report for the Ministry of Public works concerning the viability of access to the park.