The latest on prescription charges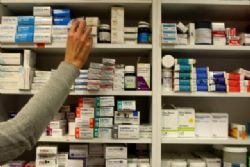 More information about Spanish prescription charges is gradually coming through.Your annual resident tax declaration or Spanish tax return will be key to demonstrating your income to reduce prescription charges. But what should you do if you have missed the June 30th declaration deadline ?
Prescription contributions in Spain are set to increase for everybody, including pensioners. However, how much you will have to contribute will depend on your total income. This is not just how much you earn, but money from savings, stocks and shares and rentals too.
The big question is – how will they know what your income is when you go to the farmacia ? We have been told by our most recent sources that the information will be passed automatically through from Hacienda (the Spanish Tax Authority) to the Social Security office who issue your Spanish health care or SIP card.
Thanks to Abaco for keeping us informed of these changes.