Spain electricity demand falls in June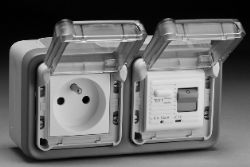 Spain's demand for electricity fell by 1.8% in June on an annual basis, marking the tenth straight month of falls, national grid operator REE said on Friday, reflecting weaker consumer demand in the recession-hit country.
Demand in June was 20,655 gigawatt-hours. REE also said demand fell by 1.7% over the first 6 months of the year compared with the same period in 2011.
Spain entered a recession in the Q1 of 2012, sapping energy demand.
A third of energy needs in Spain, which is a major importer of gas, was met by renewable energy sources providing 34% of needs in the month, up from 29.8% in the same month a year ago.
Following is a percentage breakdown of Spain's generation mix in June, as provided by REE:
WIND 16.0%
NUCLEAR 16.3%
CO-GENERATION * 11.8%
COAL 23.7%
GAS 14.4%
HYDRO 9.5%
SOLAR PV 4.7%
THERMAL RENEWABLE 1.9%
SOLAR THERMAL 1.9%
* Co-generation plants differ from conventional plants because they recover and make use of waste heat. They are usually gas-fired, but can be adapted from any type of thermal plant.