Price of gas and electricity to increase 1st July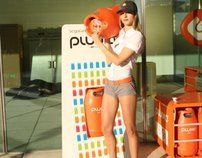 Spanish electricity prices are due to increase from tomorrow - July 1st - by an average of 3.95%, while natural gas will increase by an average of 2.26%, which will result an extra cost of around 14.89 euros a year to consumers.
Additionally, the price of a 12.5 kg bottle of butane will increase by 5.92% - an extra 92 cents per bottle.
This is the second increase in the price of electricity of the year, following an increase of 7% applied in April, and the third increase in the price of gas, which rose by 0.5% in January and 5% in April.
The 5.92% increase for butane has been applied even though a ruling was made by the Supreme Court which instructed them not to do so. Spanish Industry have taken the decision to ignore the ruling, claiming that not to introduce an increase would mean forcing vendors to sell butane at a financial loss.
Spain currently has an estimated 20 million domestic consumers of electricity and 10 million of butane.