AENA apply airport tax increase from Monday 2nd July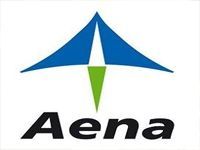 As from the 2nd of July AENA will apply an increase in air travel tax across all of their airports in Spain. The measure was approved earlier this year in the central government's draft budget, and will see taxes increase by an average of 10.2% - however certain airports such as Barajas and Madrid will see increases of almost 50%.
Tickets purchased prior to the approval of these regulations are exempt from these taxes increases, which means that passengers who purchased a ticket in January, for travel in August will not have to pay this increase.
AENA and the airline industries disagree on the how much more the consumer is likely to have to pay for their tickets from tomorrow. The increases are said to vary from between 8 cents to 18 Euros, depending upon the airline and airport in question.